THE NEW JETVAC SD GENERATION
JETVAC SD 12
The JETVAC SD 12, the latest generation of our JETVAC SD family, is a powerful all-rounder. It is versatile, robust, offers excellent suction power and holds up to 12 litres of dirt and dust in its container. A fleece dust bag and the accessory set, consisting of a crevice nozzle, upholstery nozzle and a suction brush, are already included as standard. The same applies to the main filter basket, which also allows operation without a filter bag due to its optimal dust separation.
Optionally, the JETVAC SD 12 is available with a HEPA 13 filter. The JETAVC SD 12 D model can also be networked via our VERMOP software. With the JETVAC SD 12 D, the HEPA 13 filter is even included as standard.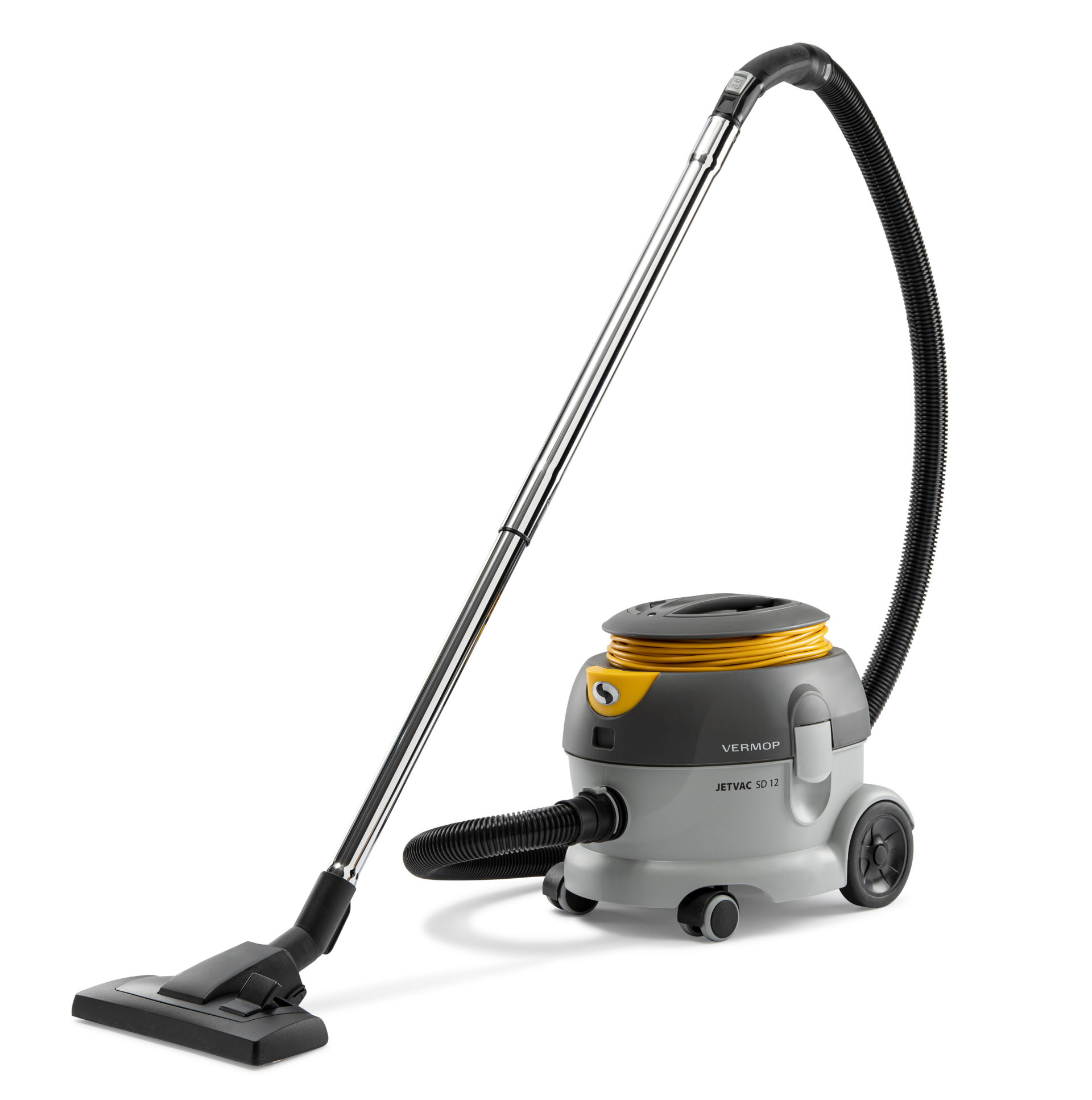 JETVAC SD 12
With 700 W of input power and a 6-filter system, our JETVAC SD 12 generates a vacuum of 24 kPa and ensures consistently good suction power even with a wellfilled dust bag. Two rubberised wheels and two swivel castors ensure smooth running and outstanding manoeuvrability. The low centre of gravity of this vacuum cleaner also makes it very tilt-resistant.
The JETVAC SD 12 is also extensively equipped:
Filter basket
Motor protection filter
Fleece dust bag (1 piece)
Combination floor nozzle
Crevice nozzle, upholstery nozzle and suction brush
Telescopic suction tube
Manifold with false air slide
2 m suction hose
12 m power cable in signal yellow