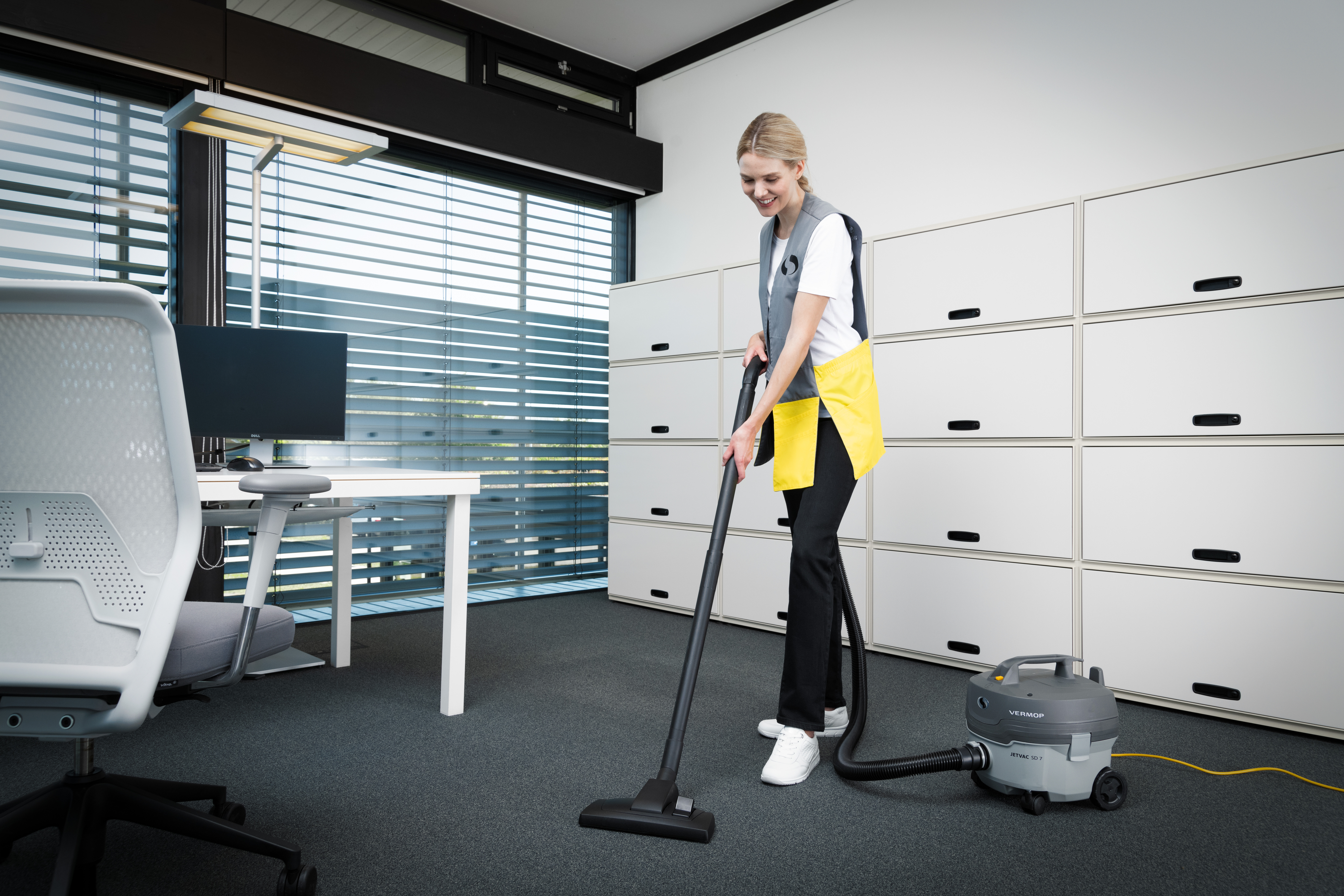 Scroll
The new JETVAC SD 7
JETVAC SD 7
The JETVAC SD 7 is the affordable entry-level model of the new JETVAC SD generation and offers excellent value for money.
At just 3.5 kg, this dry vacuum cleaner is a real lightweight. The container capacity is 7 litres.
A fleece dust bag is included as standard. The same applies to the main filter basket,
which also allows operation without a filter bag due to its optimal dust separation.
The JETVAC SD 7
With 850 W of input power, this compact dry vacuum cleaner generates a remarkable vacuum
of 23 kPa and yet is pleasantly quiet at just 63 dB(A).
Two fixed castors and two swivel castors ensure good rolling properties.
A circumferential impact edge on the impact-resistant container also protects the surrounding fixtures.
The JETVAC SD 7 is also extensively equipped:
Filter basket
Motor protection filter
Fleece dust bag (1 piece)
Combination floor nozzle
Two-part plastic suction tube
2 m suction hose
7.5 m power cable in signal yellow