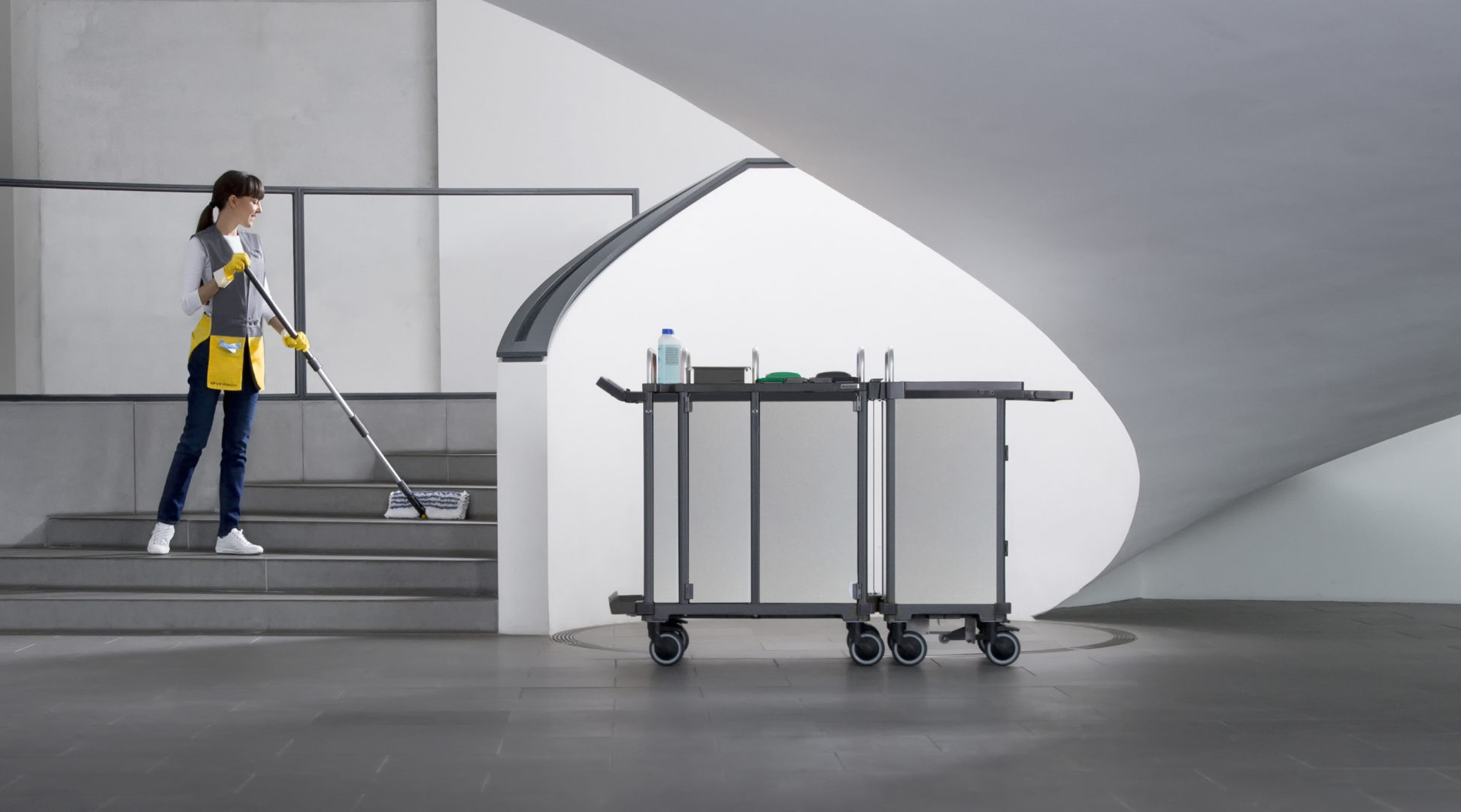 Scroll
EQUIPE HEALTH BIG
Digitalisation and sustainability with a brand-new look
Your needs are our benchmark. A very special version of our sophisticated and modular EQUIPE cleaning trolley is now also available – as well as Platinum White, the EQUIPE models are now available in Digital-Silver. This new EQUIPE combines several highlights in one product and puts professional cleaning in a completely new light. Besides their premium appearance, these cleaning trolleys in Digital-Silver are equipped with our EGGSTACY software solution and are also 100% carbon neutral for a highly sustainable solution.
Ready for digital cleaning: The EQUIPE features the factory-fitted VERMOP tablet with holder as well as the EGGSTACY software solution* to ensure your cleaning processes are digitally supported and optimised. This digital dimension can be further enhanced via use of our connected VERMOP tools (optionally available). The EQUIPE models in Digital-Silver are your digital office – they offer paperless operation with a documented service life for quality assurance purposes and are extremely easy to use.
Ready for future: This cleaning trolley also impresses when it comes to sustainability – for a clean future in all respects. The flexibility and long service life of the EQUIPE models, our use of recycled materials that are themselves 100% recyclable, our production location in Germany and our active participation in climate protection projects – all of this means that the EQUIPE in Digital-Silver is 100% carbon neutral… which further underlines the determination of VERMOP to create an environmentally aware and sustainable future. Naturally, you can also enjoy all the usual advantages of the EQUIPE cleaning trolley in terms of functionality, safety, ergonomics, hygiene, service life and economy, such as the integrated SCANDIC X Toolbox, various connectable trash units, as well as the overall modular design and our customisation options in accordance with your CI specifications.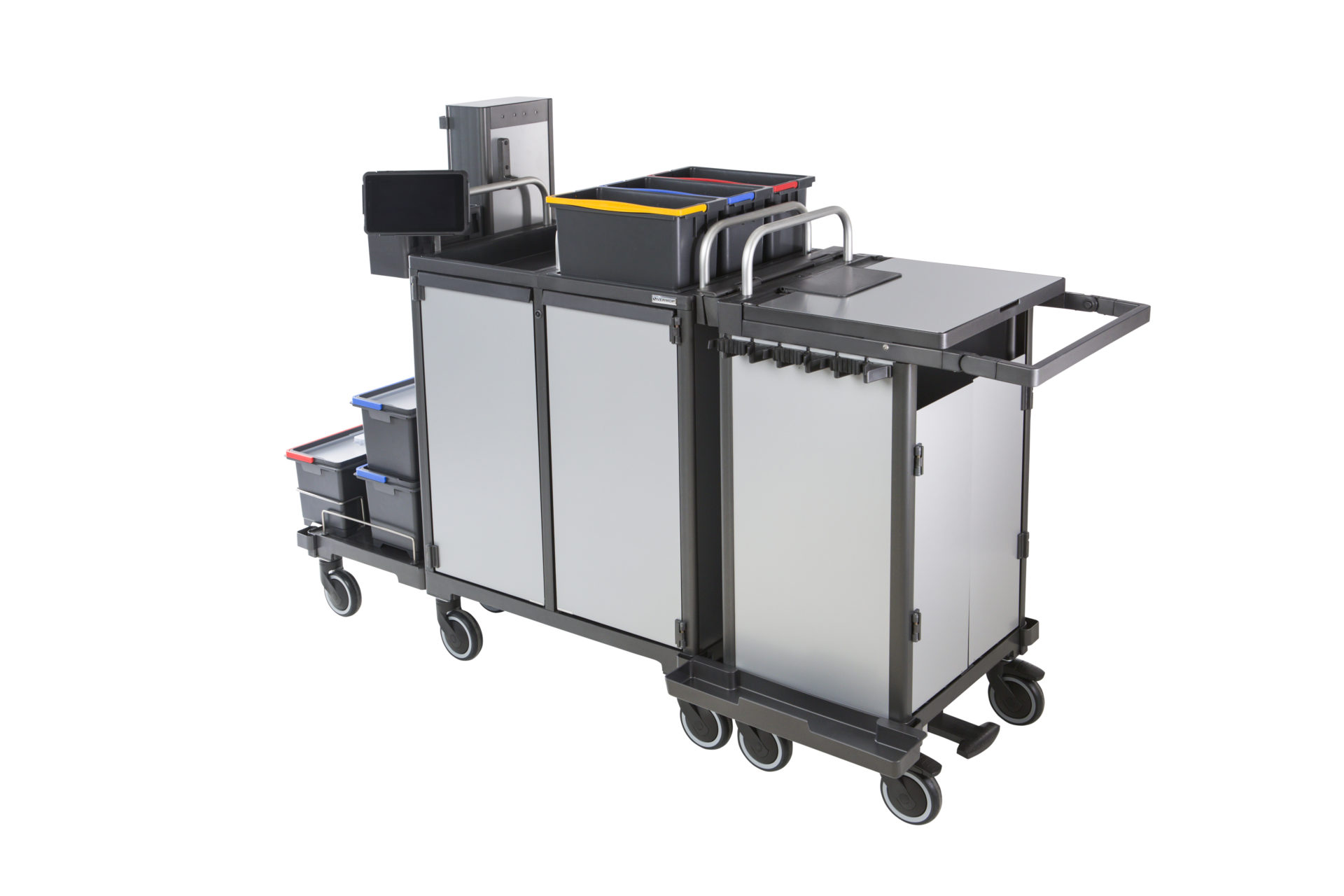 EQUIPE DIGITAL SILVER
A brand-new look
EQUIPE Healthcare Big includes tablet and holders, Chemical centre, Multibox, pre wash system, detachable and closed disposal unit and 3 bucket system.
Notice:
The EQUIPE in Digital-Silver will be available in Germany, Austria and Switzerland from mid-2022. Other countries will follow at the end of the year. Please contact your VERMOP sales representative for more details. For more information on the benefits of the EQUIPE series, please also visit: www.vermop.com/cleaning-trolleys/equipe