EGGSTACY
THE DIGITAL SOLUTION FROM VERMOP
With the VERMOP software solution, you have an innovative tool at your disposal that will sustainably increase your success and competitiveness. With the implementation of "Smart Cleaning", VERMOP is leading the cleaning industry into the next product generation. This is because EGGSTACY, our specially developed digital solution for professional cleaning, equips you with strong competitive advantages. It networks the digital cleaning schedule with all cleaning devices and provides intelligent data evaluation at the same time.
YOUR ADVANTAGES
Time and cost savings through data collection in real time and transfer to the web portal, so that the presence of the property manager on site is not necessary

Security and protection against unauthorised claims through complete documentation

Reduction of training costs and high employee motivation through simple, language-neutral operation of the Infotainer

Integrated quality checks lead to an increase in quality standards within the property

Open communication between the property manager and the cleaner through a simple ticket system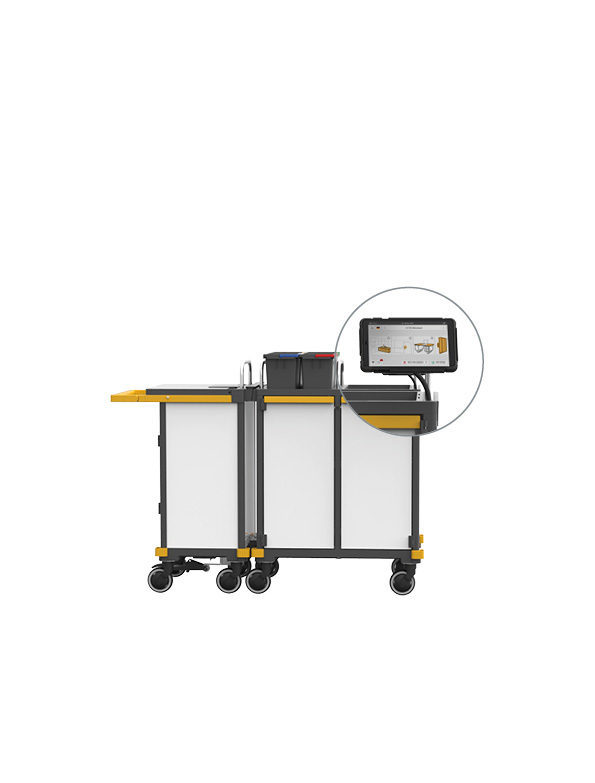 THE DIGITAL WORLD
The DIGITAL WORLD
WEB PORTAL
The web portal offers you various functions to make your daily routine much easier and let you act proactively: Features such as cleaning time recording, room book system, logbook documentation, integrated quality checks and ticket creation make it easy to manage your cleaning processes and save an enormous amount of time and money.
APP
With the EGGSTACY app, you are able to create and send tickets for the cleaning staff on site via your mobile phone and also carry out quality checks easily and conveniently.
INFOTAINER
A digital cleaning schedule is generated based on the room books and service specifications entered in the web portal. Via the tablet on the cleaning trolley, this shows the cleaning staff the work to be done daily in the form of language-neutral pictograms. Use the universal VERMOP standard templates (healthcare, office buildings, schools), which you can easily adapt to your needs.
TOOLS
With the help of digital sensors, all cleaning equipment can be connected to the software if desired. This allows the equipment to automatically report back relevant information in real time. With the data obtained in this way, you benefit from unprecedented transparency about all cleaning activities in your property.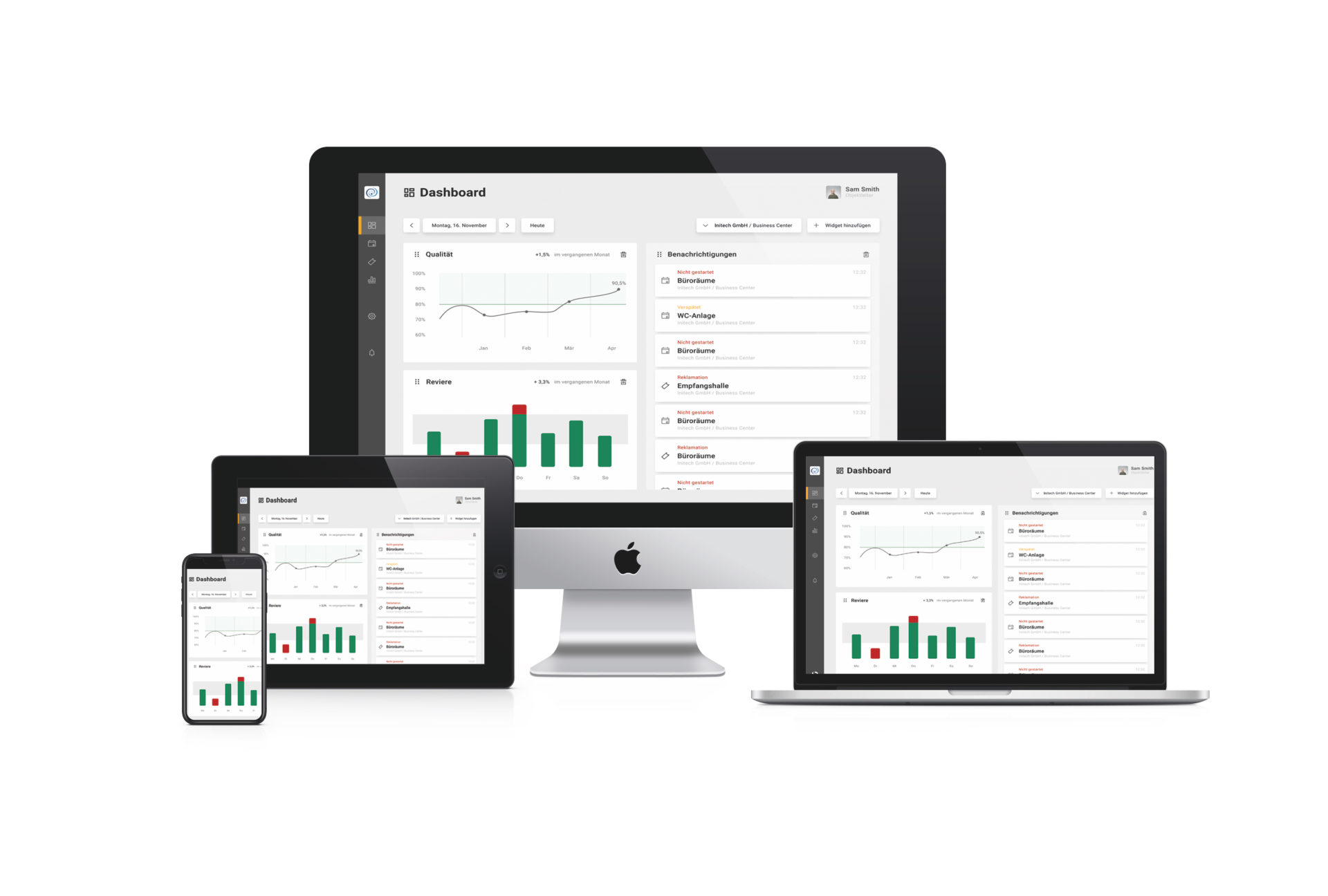 EGGSTACY
Die digitale Lösung von VERMOP
Mit der VERMOP Software Lösung hast Du ein innovatives Tool an der Hand, das Deinen Erfolg und Deine Wettbewerbsfähigkeit nachhaltig steigern wird.
Mit der Umsetzung von "Smart Cleaning" führt VERMOP die Reinigungsbranche in die nächste Produktgeneration. Denn EGGSTACY, unsere eigens entwickelte digitale Lösung, rüstet Dich mit starken Wettbewerbsvorteilen aus.
Es vernetzt den digitalen Reinigungsplan mit sämtlichen Reinigungsgeräten und liefert die intelligente Datenauswertung gleich dazu.

IHRE VORTEILE
Zeit- und Kostenersparnis durch Datensammlung in Echtzeit und Übertragung ins

Webportal, sodass eine Anwesenheit des Objektleiters vor Ort nicht nötig ist 

Schutz vor unberechtigten Forderungen durch lückenlose Dokumentation

Senkung der Schulungskosten und hohe Mitarbeitermotivation durch einfache,

sprachneutrale Bedienung des Infotainers

Erhöhung der Qualität-Standards innerhalb des Objekts durch integrierte Qualitätschecks

Offene Kommunikation zwischen dem Objektleiter und der Reinigungskraft durch einfaches

Ticketsystem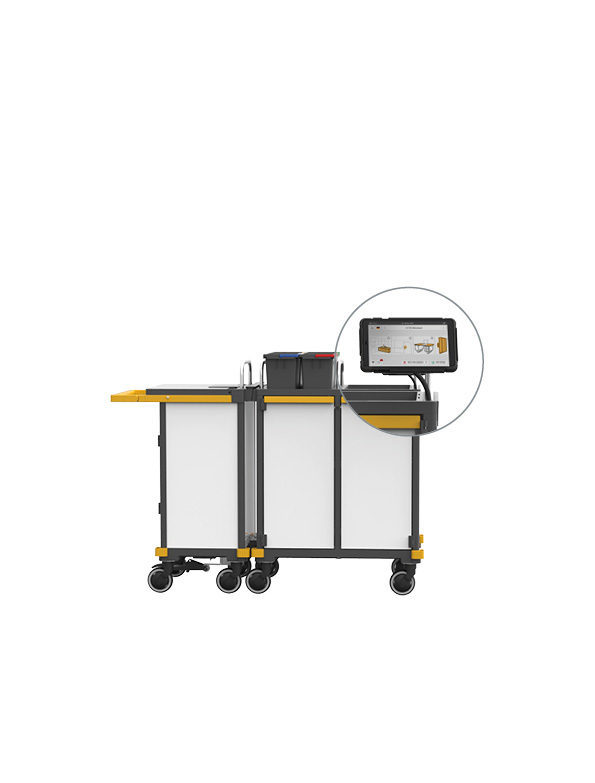 DIE DIGITALE WELT
DIE DIGITALE WELT
WEBPORTAL
Das Webportal bietet Dir verschiedene Funktionen, die Deinen Tagesablauf wesentlich erleichtern und dich proaktiv handeln lassen:
Durch Features wie Reinigungszeiterfassung, Raumbuchanlage, Logbuch Dokumentation, integrierte Qualitätschecks und Ticketerstellung lassen sich Deine Reinigungsprozesse einfach managen sowie enorm Zeit- und Kosten einsparen.
APP
Mithilfe der App bist Du via Deines Mobiltelefons vor Ort im Objekt in der Lage, Tickets für die Reinigungskraft zu erstellen und zu versenden sowie auch Qualitätschecks einfach und komfortabel durchzuführen.
INFOTAINER
Auf Basis der im Webportal eingepflegten Raumbücher und Leistungsverzeichnisse wird ein digitaler Reinigungsplan generiert.
Dieser zeigt über das Tablet am Reinigungswagen der Reinigungskraft die täglich zu erledigenden Arbeiten in Form von sprachneutralen Piktogrammen an. Nutze die universellen VERMOP Standard Vorlagen (Gesundheitswesen, Bürogebäude, Schule), die Du leicht auf Deine Bedürfnisse anpassen kannst.
TOOLS
Mithilfe digitaler Sensoren können auf Wunsch sämtliche Reinigungsgeräte mit der Software verbunden werden.
Dadurch meldet das Equipment relevante Informationen automatisch in Echtzeit zurück.
Mit den so gewonnenen Daten profitierst Du von noch nie dagewesener Transparenz über alle Reinigungsaktivitäten in Deinem Objekt.