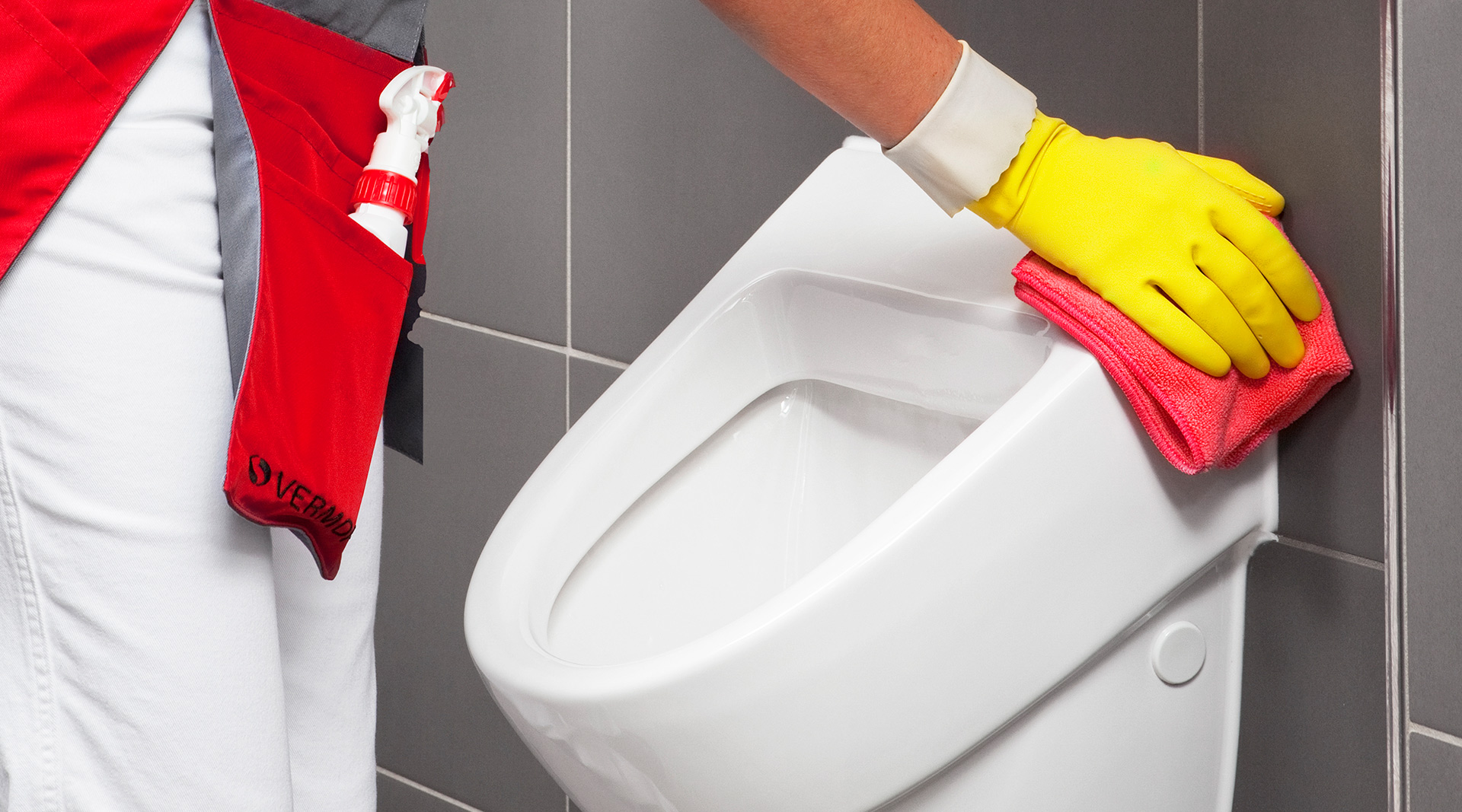 Scroll
Cleaning chemical
VERMO GEL S
This ready-to-use, viscous toilet cleaner is specially formulated as a power gel to easily tackle stubborn stains such as limescale, rust and urine scale. The lightweight, easy-to-carry 500-ml bottle makes light work of cleaning toilet bowls and urinals. The angled spray nozzle provides a helping hand too, allowing you to target even difficult-to-reach areas.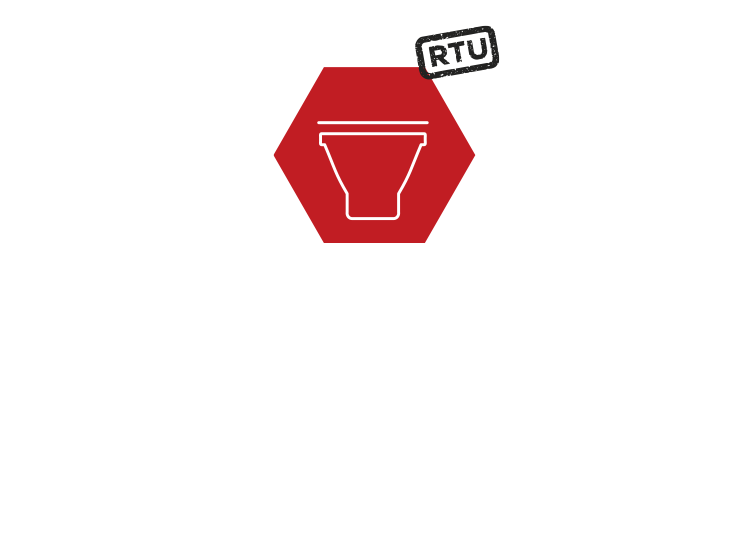 STANDARD LINE
At a glance
Powerful and fast-acting

The special combination of acids makes VERMO GEL S highly effective at dissolving limescale.

Viscous power gel

Clings more effectively to vertical surfaces, removing mineral deposits more quickly and effectively.

Ready-to-use cleaner

VERMO GEL S comes in a handy 500-ml bottle so it is always at the ready.

Easy application

The angled spray nozzle lets you easily apply the gel to difficult-to-reach areas such as the rim of urinals and toilet bowls.

Universal cleaner

It can also be diluted and used as a deep cleaner for acid-resistant surfaces.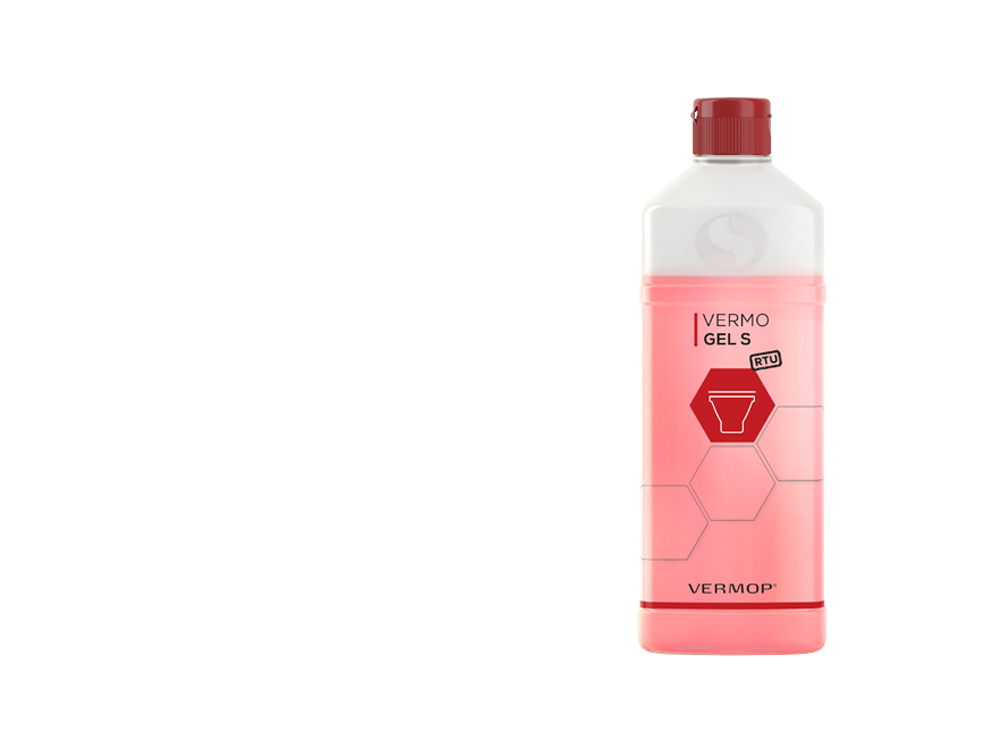 Accessories
Accessories

Liquid

Cloths

Mop